MISSION STATEMENT
WHEN RESULTS MATTER
"WE CHALLENGE OURSELVES WITH CONSTRUCTING COMPLICATED BUILDING SYSTEMS AND MAKING THEM YOUR REALITY. OUR MOTIVATION IS THE DRIVING FORCE FOR YOUR FINAL PRODUCT.
COMMITTED TO THE HIGHEST STANDARDS OF BUSINESS INTEGRITY AND PERSONAL CONDUCT, WE ARE UPFRONT WITH OPEN AND HONEST COMMUNICATION. WE STAND BY EVERYTHING WE DO."
William Forero
No project is too small,
or too big to undertake.
About Speedway Constructors, Inc.
Professional Services Offered by Speedway Constructors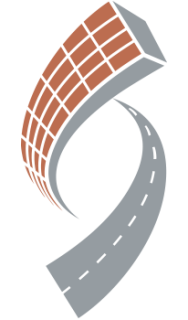 Certifications & Registrations
8a SBA Certification

– Case #306125
Caltrans DOT DBE – Firm #39713
DSG (CA)|MB (Micro-Small Bus.) – Supplier ID #1186480
LA Metro DBE – Metro File #6364
Small Local Bus. ENT. (SLBE/ELBE) – Cert. # 11SC0326
CPUC Supplier Clearinghouse – DBE Cert. # 11050132
SD Purchasing & Contracting Dept. – Vendor# 20002243
DUNS Number – 020083869
CAGE – 5TTQ9
DIR – Registration #1000017354
Capabilities
Speedway Constructors has earned a highly respected reputation for top quality service and proven performance. We are both a General Building Contractor & General Engineering Contractor focusing on commercial, light industrial construction. We specialize in government contracting, new construction, remodel, laboratories, tenant office improvements, hotel renovations, restaurant remodels, LEED, SOLAR systems, Design/Build, but are not limited to grading, paving utilities, concrete, masonry, steel, framing, sheet metal, doors, windows, paint, drywall, plaster, flooring, fire sprinklers, plumbing, mechanical (HVAC), electrical systems.
NAICS / Work Codes
236220 – Commercial & Institutional Building Construction (Primary 8a)

237990 – Other Heavy & Civil Engineering Construction

237310 – Highway, Street, & Bridge Construction

236115 – New Single Family Housing Construction

C9801 – Building Construction

C9810 – Small Structures

C8771 – Construction Management – Commercial & Institutional Building Construction